<![if !vml]>
<![endif]><![if !vml]>
<![endif]><![if !vml]>
<![endif]><![if !vml]>
<![endif]><![if !vml]>
<![endif]><![if !vml]>
<![endif]><![if !vml]>
<![endif]><![if !vml]>
<![endif]>
<![endif]><![if !vml]>
<![endif]><![if !vml]>
<![endif]>

Contact us: MikeDrew2@aol.com

<![if !vml]>
<![endif]><![if !vml]>
<![endif]><![if !vml]>
<![endif]>

Camp Hours

9:30am to 4:30pm

Monday thru Friday

Early Drop-Off

8:00am to 9:30am

$30.00 per week per child

[Fees can be paid upfront when registering OR weekly as needed]

No Late Pick-Up

Camp day ends at 4:30pm

<![if !vml]>
<![endif]><![if !vml]>
<![endif]><![if !vml]>
<![endif]><![if !vml]>
<![endif]><![if !vml]>
<![endif]> <![if !vml]>
<![endif]><![if !vml]>
<![endif]> <![if !vml]>
<![endif]> <![if !vml]>
<![endif]> <![if !vml]>
<![endif]> <![if !vml]>
<![endif]> <![if !vml]>
<![endif]><![if !vml]>
<![endif]>

The Recreation Camp is a non-profit member of the Valley United Way, and has continuously operated a children's summer camp on the Housatonic River in Derby since 1917. With a staff of 8 State of Connecticut certified teachers and the region?s only Red Cross certified kayaking, canoeing, and sailing instructor, our mission is to provide early childhood education and water related activities to children from the communities of Derby, Shelton, Ansonia, Seymour, and Oxford during the summer recess. For the very affordable cost of $125.00 per week, your child can spend the summer enjoying a truly wonderful day camp experience. The Camp offers multi-child discounts and financial assistance for those who qualify.

<![if !vml]>
<![endif]><![if !vml]>
<![endif]><![if !vml]>
<![endif]> <![if !vml]>
<![endif]><![if !vml]>
<![endif]> <![if !vml]>
<![endif]><![if !vml]>
<![endif]> <![if !vml]>
<![endif]><![if !vml]>
<![endif]> <![if !vml]>
<![endif]><![if !vml]>
<![endif]><![if !vml]>
<![endif]><![if !vml]>
<![endif]>

June 11th, 2016? 5:00pm? to 9:30pm

36 Birchbank Rd Shelton On the River

<![if !vml]>
<![endif]><![if !vml]>
<![endif]><![if !vml]>
<![endif]><![if !vml]>
<![endif]> <![if !vml]>
<![endif]>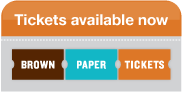 <![if !vml]>
<![endif]>


Brown Paper Tickets Ticket Widget Loading...

Click Here to visit the Brown Paper Tickets event page.
If I take your
panerai replica
, how much time do I have to apply the discount ? On the other hand, I will like to know if this
replica watches sale
is for woman and when do I choose if I want woman or man, because that was the
rolex replica sale
last time, I did not get a chance to choose the UK Replica Watches. Also how do I get the
breitling replica sale
? Will you give me a code ? Where should I put it, if not the price will charge as shown on the
replica watches uk
.